Polaris Inc. is a publicly listed company on the New York stock exchange (NYSE: Pll) and as such recently released the second quarter and first half year 2022 results.
A few highlights that you may find of interest are,

• Second quarter sales were US$2.06 Billion up 8% over the same period 2021
• First half sales were US$3.84 Billion up 5.5% over the same period 2021
• The overall Off Road business (Polaris) was up Globally by over 7%
• The overall On Road business (Indian Motorcycle & Slingshot) was flat with the previous year
• The overall Marine business (Bennington, Godfrey & Hurricane) was up Globally by over 38%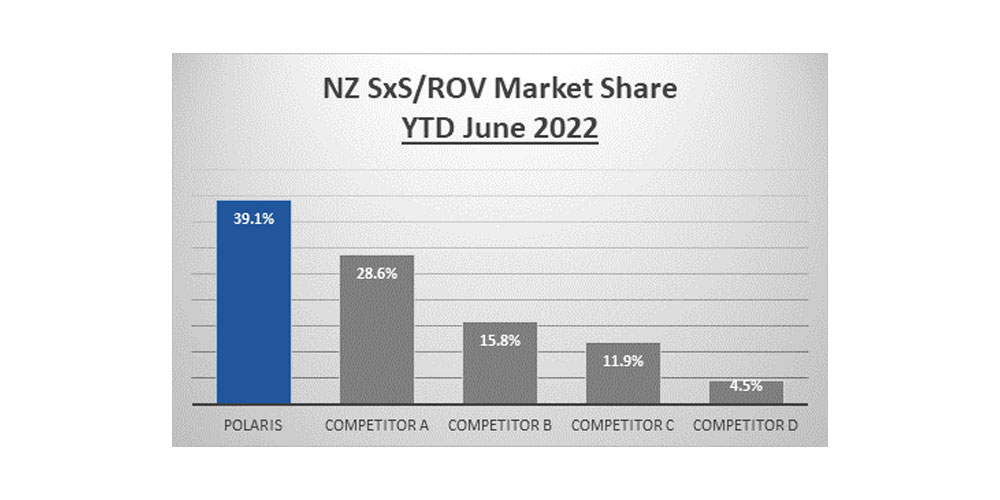 In New Zealand, Polaris continues to be the strong market leader in the Off Road Side-by-side vehicle market. Industry conventions prevent us from sharing the sales information of other brands however the following table shows the actual market performance of the major Off Road brands reporting sales data.